GOOD FOR YOUR FAMILY & THE EARTH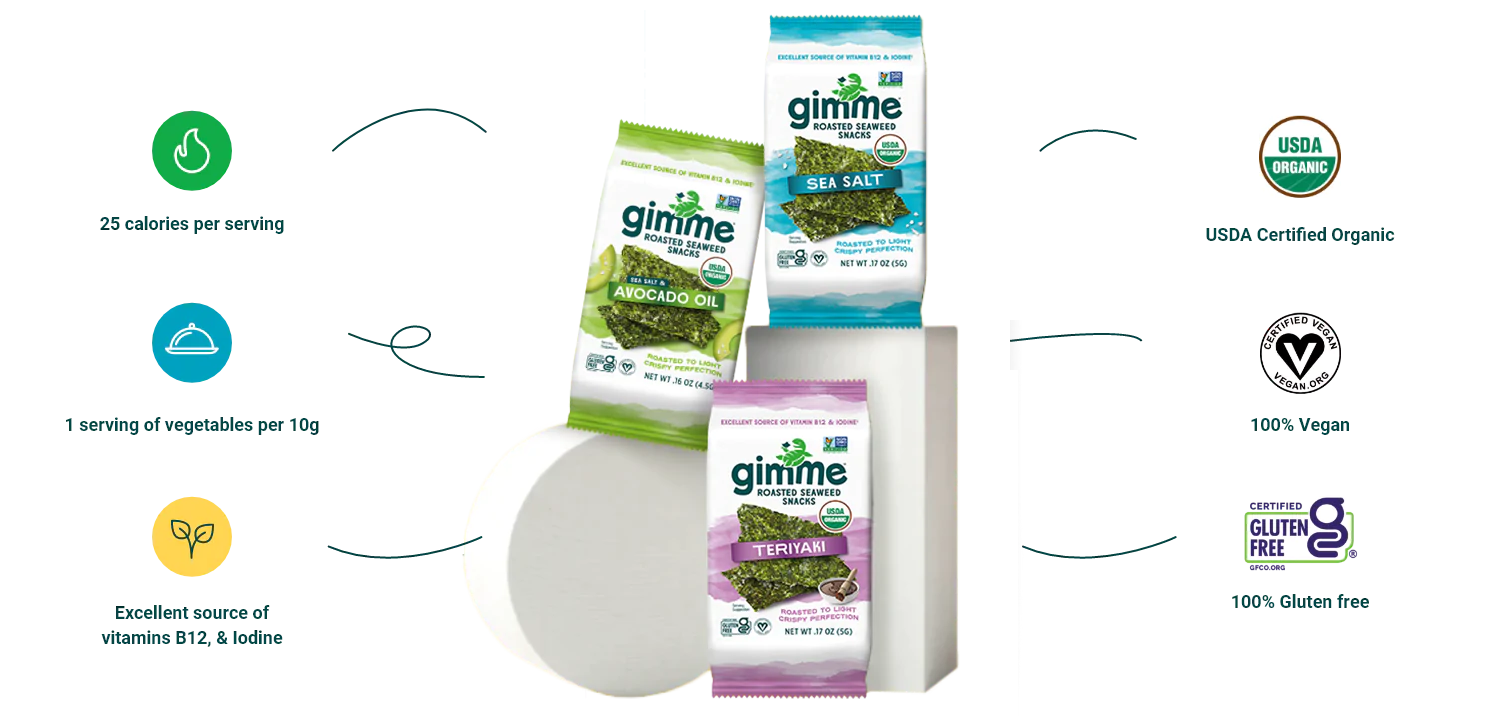 Organic Seaweed
Seaweed is an excellent source of iodine, a vital trace mineral that plays a critical role in thyroid health.
Organic Extra Virgin Olive Oil
Olive oil is loaded with antioxidants and powerful anti-inflammatory properties.
Sea Salt
Sea salt includes vital minerals like sodium, potassium, calcium, magnesium, bromide, chloride, iron, copper, and zinc.